The Ankobea Society is postponing the Sankofa Conference and Rites of Passage graduation originally scheduled for the weekend of April 3-5th.

Securing our families, ourselves and our communities during this disaster is primary. The possible health risks and the mandate for social distancing due to the COVID-19 virus require this postponement.

We shall remain in communication about the future date for the Conference and Rites of Passage graduation. Nationbuilding and reAfrikanization among other things require strategic patience, flexibility and communication. We pray you and your families are well and remain in good health. We look forward to communicating with you soon.
Ankobea!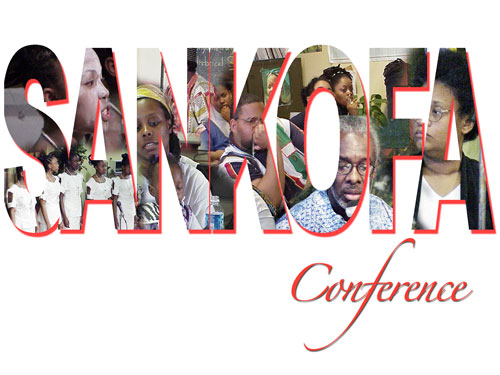 Theme:
Re-Emergence of the Afrikan World: Strategies Forward Amidst Demographic and Environmental Changes
Location: 1300 Campus Way N. • Mitchellville, MD 20721
April 3 – 5, 2020
CONFERENCE ISSUES:
What is an appropriate definition of "Nationbuilding" given the historical, philosophic, political, economic and cultural conditions/constraints of Afrikans in the Americas?
What lessons and strategies do the historic models of "Nationbuilding" in ancient and traditional Afrika provide for us today?
What lessons and actionable principles can be learned from the liberation movements of the mid to late twentieth century?
What are the specific social/political/economic conditions of Afrikans in America that warrant "Nationbuilding" strategies and action?
What is an appropriate definition of strategy?
What current theorists, activists, historians, philosophers/thinkers, elders… have made substantive and concrete/palpable/working…contributions to the current dialogue and institution building… efforts?

WORKSHOP TRACKS INCLUDE:
REAFRIKANIZATION:

An Afrikan Perspective on History and Identity: The Historical Spirocycle
Onyame Nhye-hyee – A Paradigm of ReAfrikanization, Nationbuilding and Family Development   / Ankobea Leadership Training Retreat
Gender Session:  Role of Afrikan men/women in the establishment and maintenance of substantive personal relationships and Community Development

FAMILY & INSTITUTION DEVELOPMENT:

Family in Nationbuilding: Definition, Formation, organization, Mission and Accountability
Organization and Institutional Formation, Mission, Strategy and in Facilitating Nationbuilding
Development, Role and Strategies of Community Institutions in Nationbuilding

NATIONBUILDING:

Nationbuilding in Times of Social Crisis
Nationbuilding: Definitions and Strategic Actions
Implementation and Accountability

FOCUS GROUPS:

CONFERENCE FEES  (updated Sankofa 2019):

Due to the evolving cost in hosting the conference in the metropolitan area, we have increased our conference fee to maintain the levels of service and standards.  
Weekend (Sankofa Journal included in weekend fee)
$150 • Adult
$90 • Student/Senior
$75 • Youth (13 – 17)
$50 • Children (4 – 12)
Per Day
$85 • Adult
$50 • Student/Senior
$45 • Youth (13 – 17)
$30 • Children (4 – 12)
Click here to download pdf flyer
For Inquiries or Registration:
Call 202-656-2329 or send us an email at info@ankobea.org
Contact Ankobea  P.O. Box 4521 • Washington, D.C. 20010