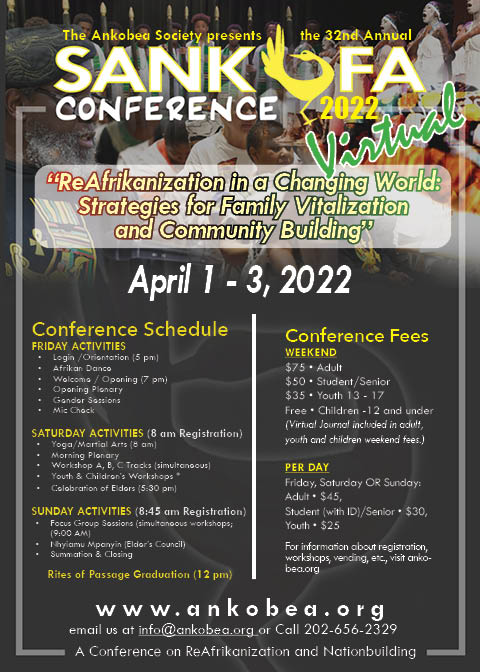 The Ankobea Sankofa Conference will be virtual this year using the hopin.com platform. The conference is designed as an opportunity for Afrikan-centered institutions, organizations, families and individuals who have demonstrated competence, commitment and consistency in their respective areas of expertise to confer on developmental strategies, analysis of current trends and issues, and the possibilities for coordination and cooperative efforts.
We are offering a reduced cost for those who register prior to March 28.
We are excited about this year's conference and hope that you will join us for a virtual weekend full of thought-provoking workshops and sessions on issues that potently affect Afrikan lives.